Once upon a time, long,long ago, (about 1952) was born a little John who grew up to be a Graybeze. He was a cute kid, (but who likes goats) that got uglier as he got older. H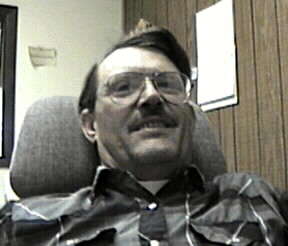 e tried to hide in the Navy after graduating from Laramie High School, Actually he was hiding from taking responsibility for his oldest Daughter (Tinker)

He stayed in the navy for 9 years and during this time his other daughter was born, (Kristi). After leaving the navy and his other daughter , he hid in the Army for two more years and then came home to Laramie.

That is the shortened version of my shame....The wonderful part is about a year and a half ago my daughter Kristi got ahold of me and told me I was a grandpa and she would like to develop a relationship. Then I discovered Pow Wow and met a lot of real nice Friends and a new Family to keep in touch with. Shortly after this, my oldest daughter Tina (Tinker) got a hold of me and said "Hi Dad. I want to be a part of your life and I want you to be a part of mine too." Well, we all got together and now I have my children and grandchildren in my life as well as all my friends and family from the Lodge. Life does have a happy ending, and if you can see past the thorns, the roses are really worth waiting for.

I now work for my family's real estate business doing construction projects and developments. My spare time is spent in the mountains or at the family cabin in the Snow range. The mountains are my life after my children and grandkids. I am currently single and living with my Dad, doing his primary care, as he has some residual problems from his stroke four years ago.